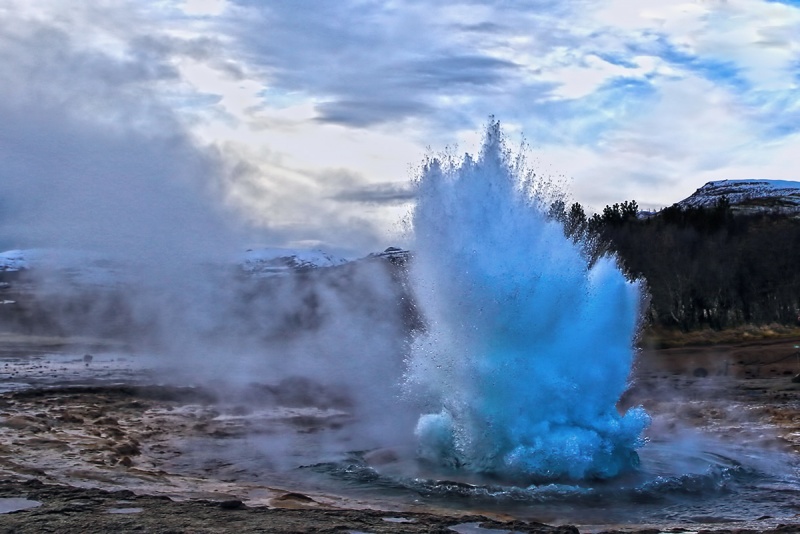 The famous geyser in Iceland in Hukadalur is what has given the common name for these hot springs geyser. Since 2006, the Geysir is cordoned off for security reasons. Another famous geyser is 25 m, the Strokkur, you can see expelling jets of hot water every 14 minutes. In the park of Haukadalur are a total of six geysers.

The formation of geysers requires a favorable hydrogeology that exists only in some parts of the world, so they are a fairly rare phenomenon. There are about 1000 around the globe, of which nearly half are located in Yellowstone National Park, United States.

The activity of eruption of geysers can change or cease due to mineral deposition within the geyser internal -tuberías- ducts, by sharing functions with nearby hot springs, by the influence of earthquakes or because of human intervention.
Autor

César Cantú

Creada el

Publicada el

Dimensiones

800*534

Archivo

Geiser.jpg

Tamaño

621 Kb

Álbumes

Visitas

4783